100s of Curated Channels of Techno, House and Electronic Music
What's Your Freq?
With the FreqMusic app, you get access to exclusively curated sets, mixes and compilations from the world's best DJs & artists. Add cue-points, share sets and listen offline. Tune into your favourite frequency - anywhere, anytime.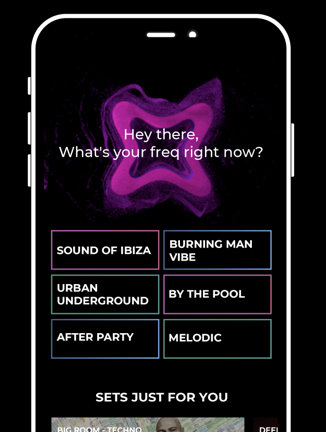 FreqMusic's mission is to create a global community of techno & electronic music lovers throughout the world, united by our unparalleled app. From Detroit to Chicago, Paris to Berlin. Download the app to listen, discover & share the music that moves your soul. FreqMusic has landed. What's your Freq?